We all know that there are words of appreciation, but are there certain actions to show appreciation?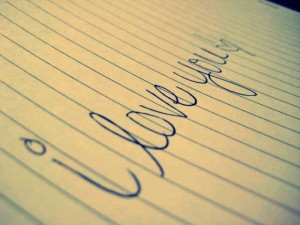 If I could single handedly blame one reason why relationships that at one point were great, completely turn negative it would be exactly this, a loss of appreciation from both parties.
I have witnessed many relationships both intimate, friendships and business relationships go completely sour when one party fails to maintain respect and appreciation for the other. I remember learning a few years back "people do not have to do things for you". Here is one example we can all relate to; a birthday party. No one has to go. So why throw one and why attend? People go because they choose to. Why? You appreciate that person and want to make sure you show them. Well on the flip side, if you choose not to attend and you make this a habit of never attending your friends parties or things that they throw then soon enough you will find yourself alone because people will have seen that you really do not care to make time for them and neither will they.
In my relationship, I always make a conscious effort to thank my fiance verbally when he does things for me and I also make an effort to show him through actions I appreciate him. So what can you do today, to show the person you are with that you love them and appreciate them? Here are a few of the things I like to do and that he does to make me feel like a queen!
Cuddle Time
There isn't anything I enjoy more it is the cuddle time I get to spend and get from my fiance. Regardless of how busy or stressful your day may have been, cuddling is like asprin, it can cure everything! Make time to enjoy each other.
Cook For Them
So maybe you are not the best cook! Who cares! Nothing shows I care more than preparing something for your loved one. It can be a smoothie for gosh sakes! Throw a bunch of fruit, juice and ice and blend that baby! Or simply pouring a glass of wine. Preparing something and "serving" your other half sends major "I care about you" signals.
Your Partner Is NOT A Mind Reader
This may be the hardest for people to achieve because most people were raised not to be expressive and openly share their thoughts and feelings. I come from a very touchy feely family and my personality is very expressive, so I admit it is the hardest for me to see why people cannot be expressive. Nonetheless, your partner needs to know and be reminded that you like, love, care or think about them. Whether you say it verbally or write it in a note, just do it and genuinely mean it. I tell my partner almost every morning when I wake up and my head is laying on his shoulder that I love him. Often times I find myself receiving a peck on the forehead and him saying the same to me…. I tell you that makes me melt!! Men, forehead kisses is where it is at!
Friendships are simple. Business partnerships are simple. Love is a simple thing too. If you appreciate what is in your life and what people do for you, you will always find yourself surrounded by people who show you the same.
What are some things you, your significant other or a friend does to you that shows you appreciation? Please share with us!