Tired of regular boring sandwiches? I will share with you this Vietnamese meatball sandwich recipe (Banh Mi Xiu Mai). Once you learn how to make it and try it you will soon want to make it again! Here is my super easy to follow and make recipe.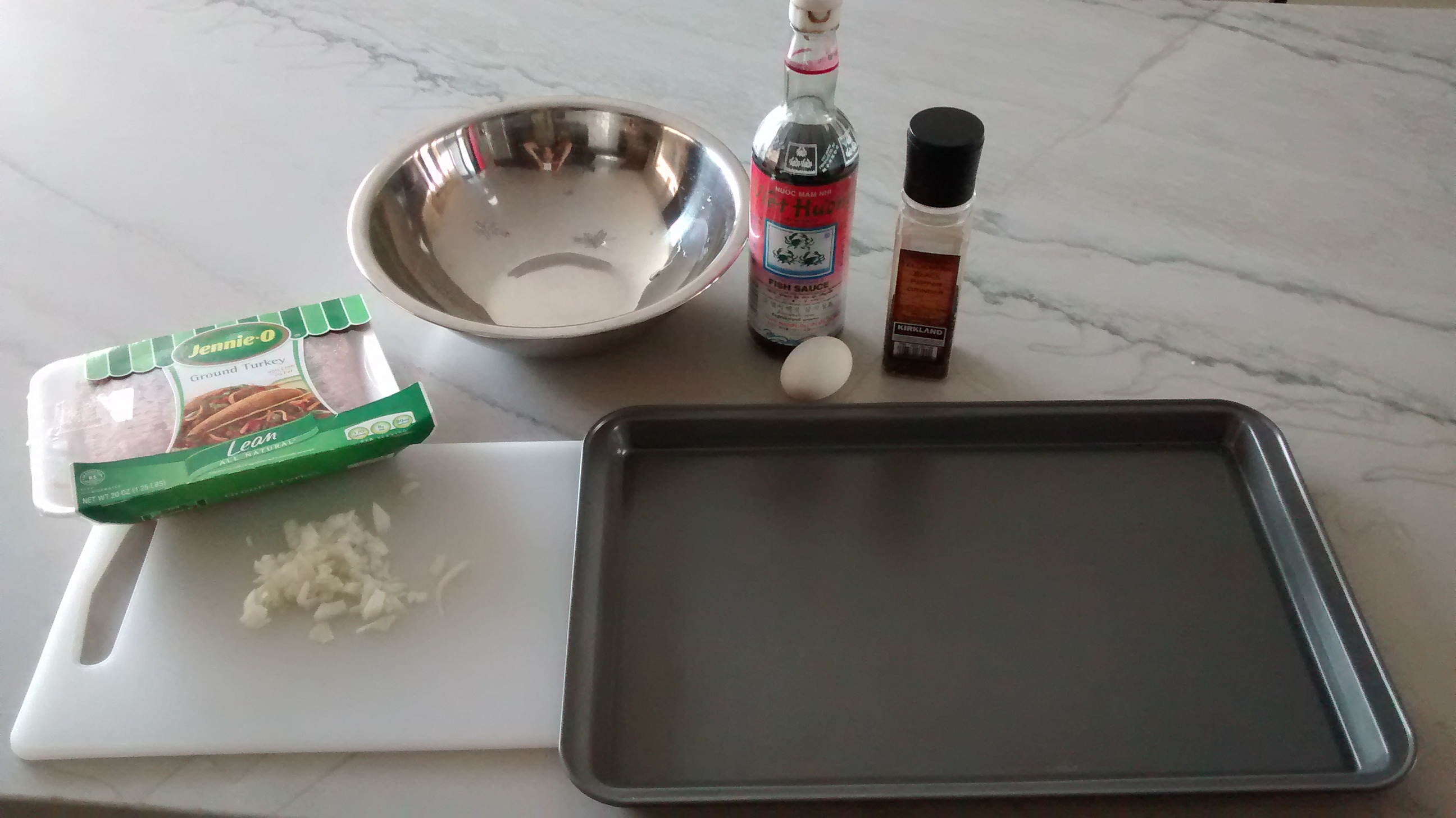 What you will need to make the Meatballs:
1 pound ground pork  or ground turkey
1 large egg
3 cloves garlic, minced
½ cup minced green onion
½ tablespoon fish sauce
½ tablespoon soy sauce (This is your salt)
½ tablespoon sugar
1/4 teaspoon whole black pepper
My favorite fish sauce to use…
Sauce:
½ cup water
½ tablespoon sugar
½ tablespoon soy sauce
1 can of diced tomatoes. (Or tomato sauce & dice up 1 large tomato)
1 tablespoons canola or olive oil
1 cloves garlic, minced
1 scallion, chopped
½ teaspoon black pepper
Light sprinkling of garlic powder
Light sprinkling of chicken bouillon
1. Combine all the meatball ingredients in a large bowl and mix well with
your hands. Yes I said it, your hands!
You can not get good meatballs
without some manual labor. Next, use your hands to form meatballs and
set aside on a plate or baking sheet.
2. Heat up a pan with light oil and begin dropping each meatball and
cook each side until brown.
3. In a small saucepan over high heat, heat the oil and add 1
tablespoon of finely diced onions and garlic. Cook until browned then;
4. Add the water and diced tomato, and 1 can of tomato sauce . Stir and bring to boil then
add your meatballs to the sauce and let it cook for 5-8 minutes until
sauce thickens.

5. To make a sandwich, cut your French baguette length wise to create
an opening place in an oven and heat until slightly toasted. Optional for
some is to add mayonnaise to the bread I do not put any on mine, but
you can if it thrills ya! Place the meatballs into your bread and spoon
some tomato sauce atop the meatballs to make it nice and juicy! That
is the way I like it! Finish with some pickled carrots and a few sprigs of
cilantro.
Enjoy! It is super messy so grab like 20 napkins!!