It's a Boy! We celebrated the soon to be addition to our family with a safari theme baby shower.  From safari centerpieces, decorations and a fully safari-scaped dessert table. I am a huge DIY person so most of the decorations and things done here were all DIY. I will share where I bought materials from and how they were made. The safari theme is pretty cool because it can be used for lots of other type of events from birthday parties to baby showers. Enjoy and happy planning!
Centerpieces
I made 3 different type of centerpieces. The first here is made using used formula containers and I bought fabric to cover them up. You can also buy pretty safari themed paper to do the trick. The animals glued on top were found at the Dollar Tree store. Score!! Here are some similar ones you can buy SAFARI ANIMALS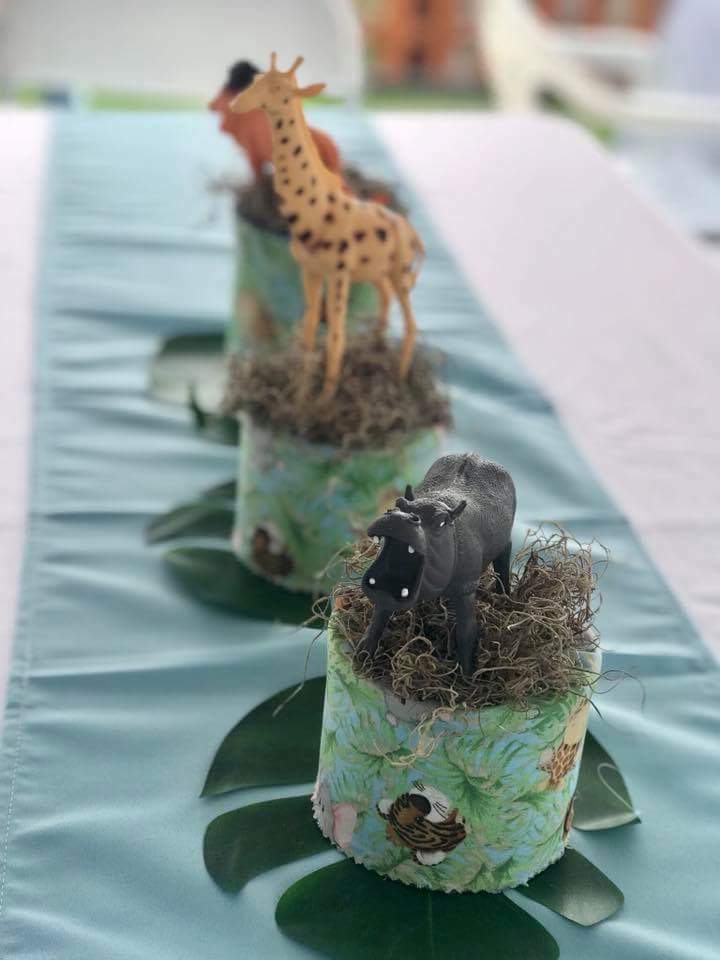 These centerpieces I made using Mason Jars that I have used for other parties in the past. You can find them at craft stores and even Target. I just keep changing out the ribbon and obviously whatever they are topped off with. I ordered the jumbo leaves from Ebay and the little animals were specially hand made… sorry! Can't buy those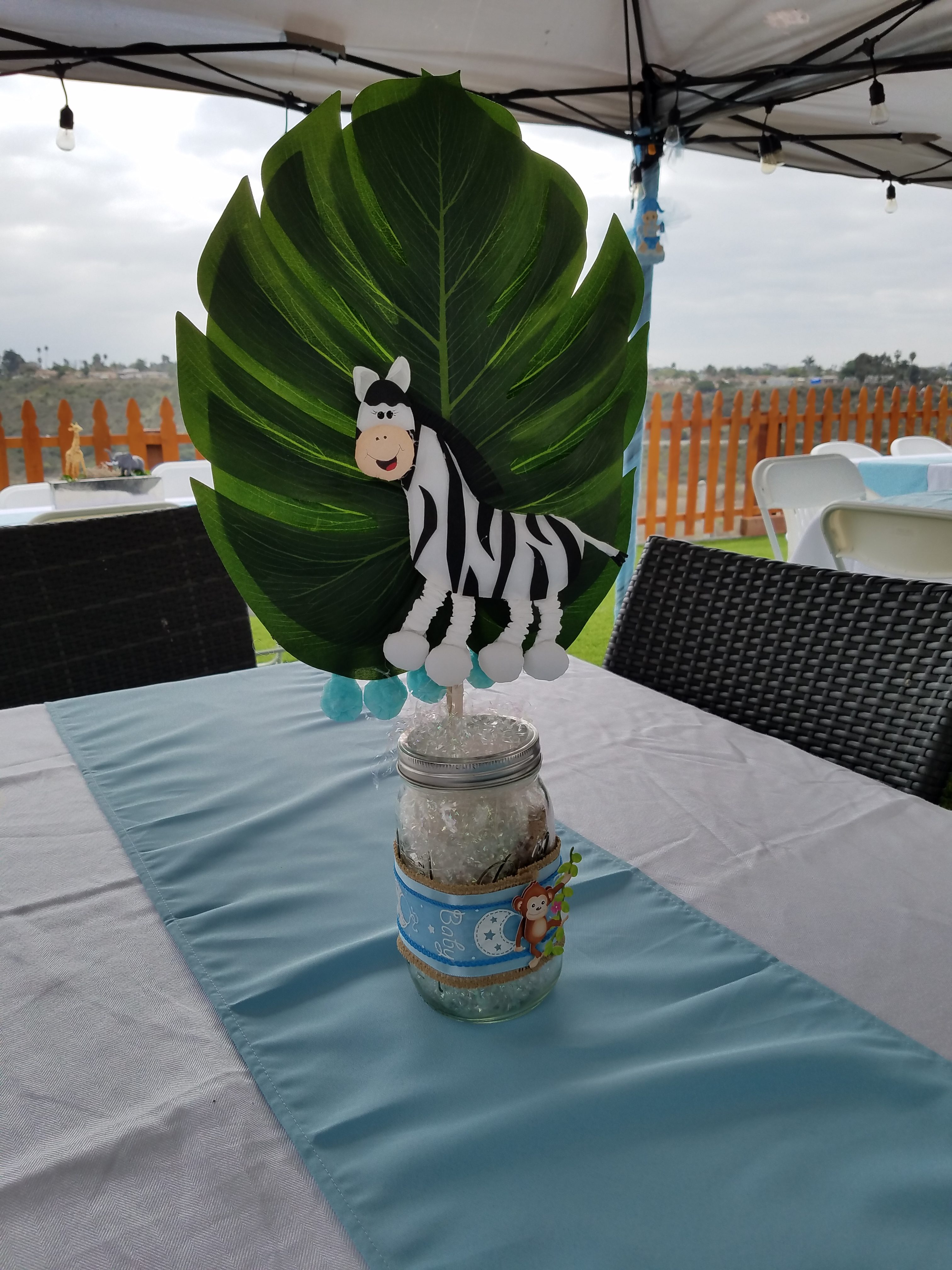 Dessert Table
Cupcake toppers were bought via Ebay or Amazon sells them too and you can get them faster .. super cheap and cute! You have to order them a good month in advance because they come from China, but hey, they are cute and super cheap.
I made the backdrop using dollar store crepe paper and the brown vines…. are made using painters paper… yup those roles of brown paper they layout to prior to painting. I just cut them into thin strips and rolled and crumbled them up to appear like branches. The hanging monkeys were another Dollar Tree $1 score!!  I had some jumbo leaves left over so added those as well.  I used old cardboard boxes to create the jumbo blocks and that wood crate that is an antique I am super lucky to have.