Our first stop in our 2 week visit to Thailand included 3 days in the beautiful scenic area of Krabi. Here is my 3 itinerary for Krabi. If you can spend an entire week lounging on the beach then that is great, but being from Southern California we decided to just stay 3 days and head to other areas of Thailand, But Krabi stayed in our hearts and we loved it!
While in Krabi we decided to stay at a resort located about 3 miles from the Aonong center. We stayed at Beyond Krabi Resort and so glad that we did. The resort is on a beautiful property landscaped perfectly and the rooms well kept and clean. The lobby is spectacular as it overlooks the Adaman Sea and the resort is fully stocked with a gorgeous infinity pool and lounge chairs. Check out this hotel!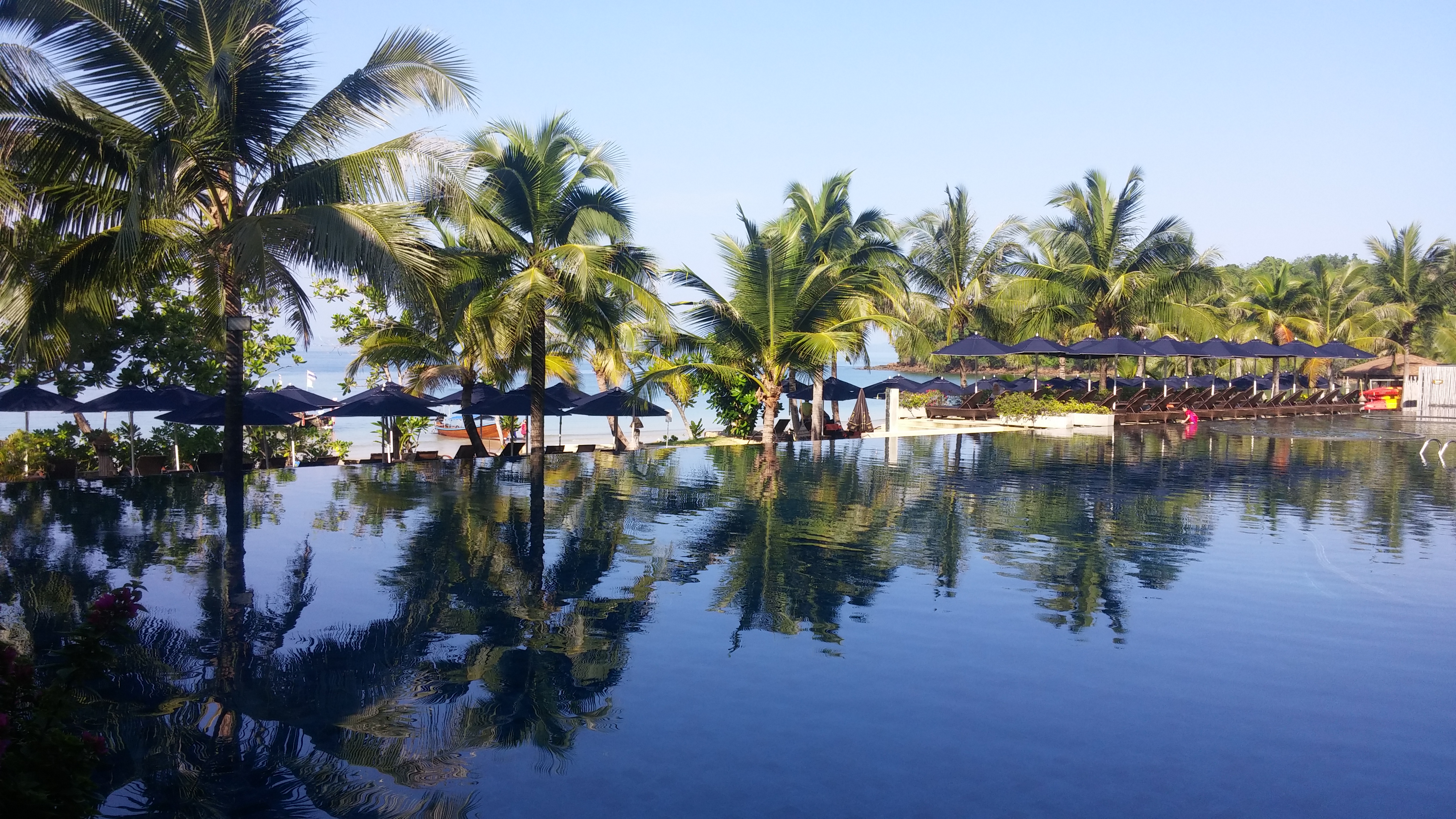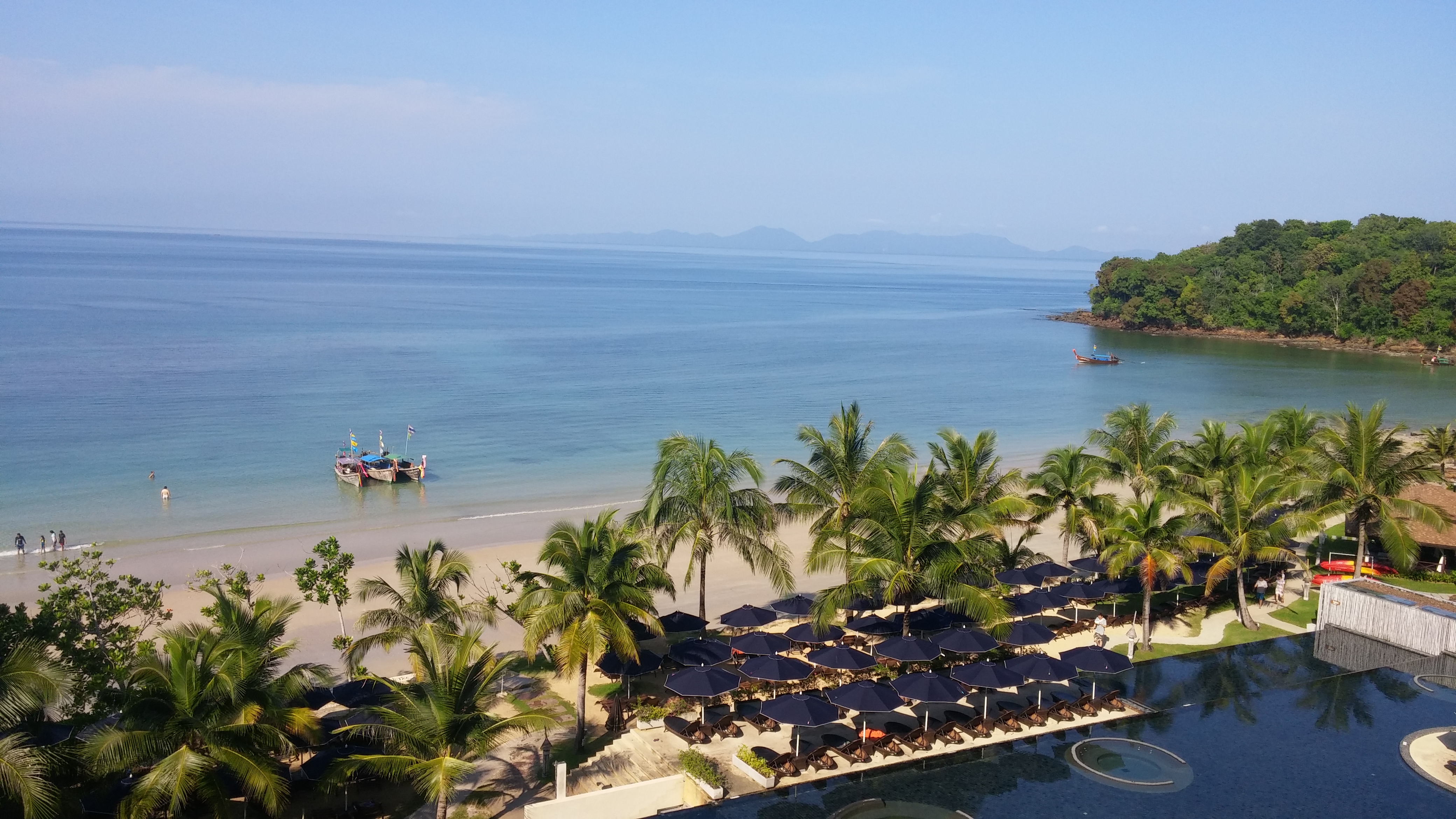 Staying here means you are not walking distance to the Aonong downtown if you are into more of a touristic feel then you may want to opt to stay cost to Aonong. The hotels near downtown seem a little more dated and the amenities are not the same. From Beyond Krabi Resort you can easily take a tuk tuk for about 30p bhat or taxi for 409bhat. We decided to rent a scooter for 300bhat all day to go around the beach town. TIP: leave a cash deposit instead of your passport.

We rode our scooter to Aonong and then for 100 baht took a long tail taxi about a 10 minute ride to Railey Beach. I loved Railey beach! Very calm beautiful warm waters. Walk to the east bay via the main road and then walk through the monkey trail to get to Phrang Nang Bay another gorgeous beach! Here you can eat great food right on the beach from one of these little beach long tail cafe boats. Fully stocked!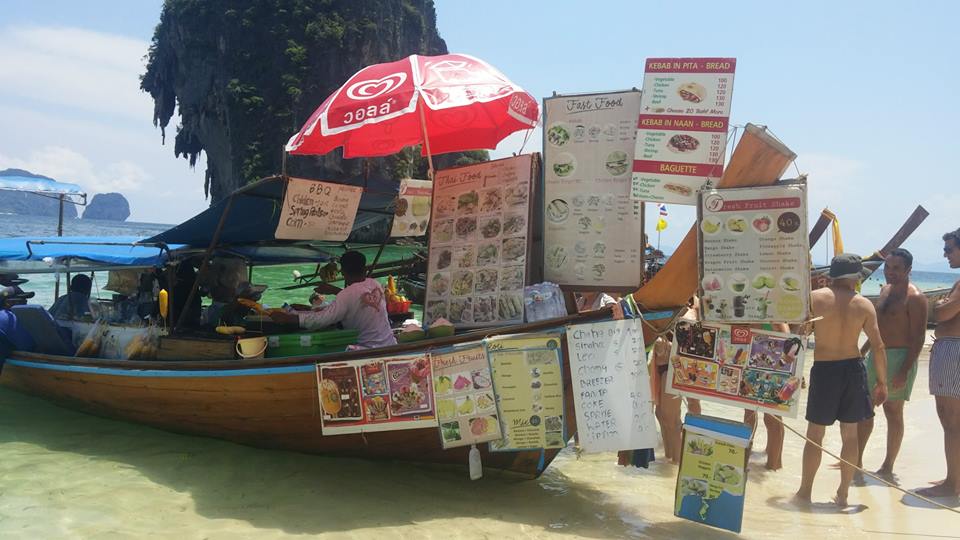 Enjoying our yummy Thai chicken!!!

Second day we reserved a snorkeling tour to Phi Phi Islands which we reserved through a local tour guide located right outside of our hotel. The tour made a stop at Maya Bay where the movie The Beach was filmed and then a stop at Emerald Bay for snorkeling.. Both were breath taking!
Once we finally reached Phi Phi I was greatly disappointed… It was a run down, over crowded tourist trap. It was dirty and there was little to no charm… all the other islands and beaches were much more prettier than Phi Phi Islands.
Our third and final day we spent it at our lovely resort enjoying of Thai massages on the beach, cocktails and complete relaxation!
Happy Travels!