Located in the southwestern region of Europe, Spain offers more than just tapas and beautiful architecture to enjoy. Here I will detail our two week itinerary through Spain. Not only that, we traveled with a 16 month old baby and I was 5 months pregnant!
Day 1 Flight to MADRID- We booked direct night flights to do the cross Atlantic haul. If you are flying with an infant under the age of 2 ask the airline for a free of cost baby cot.  Check out my 10 Tips To Flying With A Baby for more details. Those seats where the cots are available provide extra leg room huge bonus!
We stayed at the Westin Palace Madrid. A beautiful historic hotel with all the modern luxuries!
Day 2- Madrid sightseeing & tour bus
Parque el Retiro, museo de Prado, Madrid Mercado San Miguel & shoe shopping at all the great leather shoe stores is my fave! Speaking of shoes. I wore a pair of ankle boots made by BORN. AMAZING! Comfortable and water proof so if we happen to have a little rain they would survive and I would not be worried about slipping. Again, I was 5 months pregnant at the time.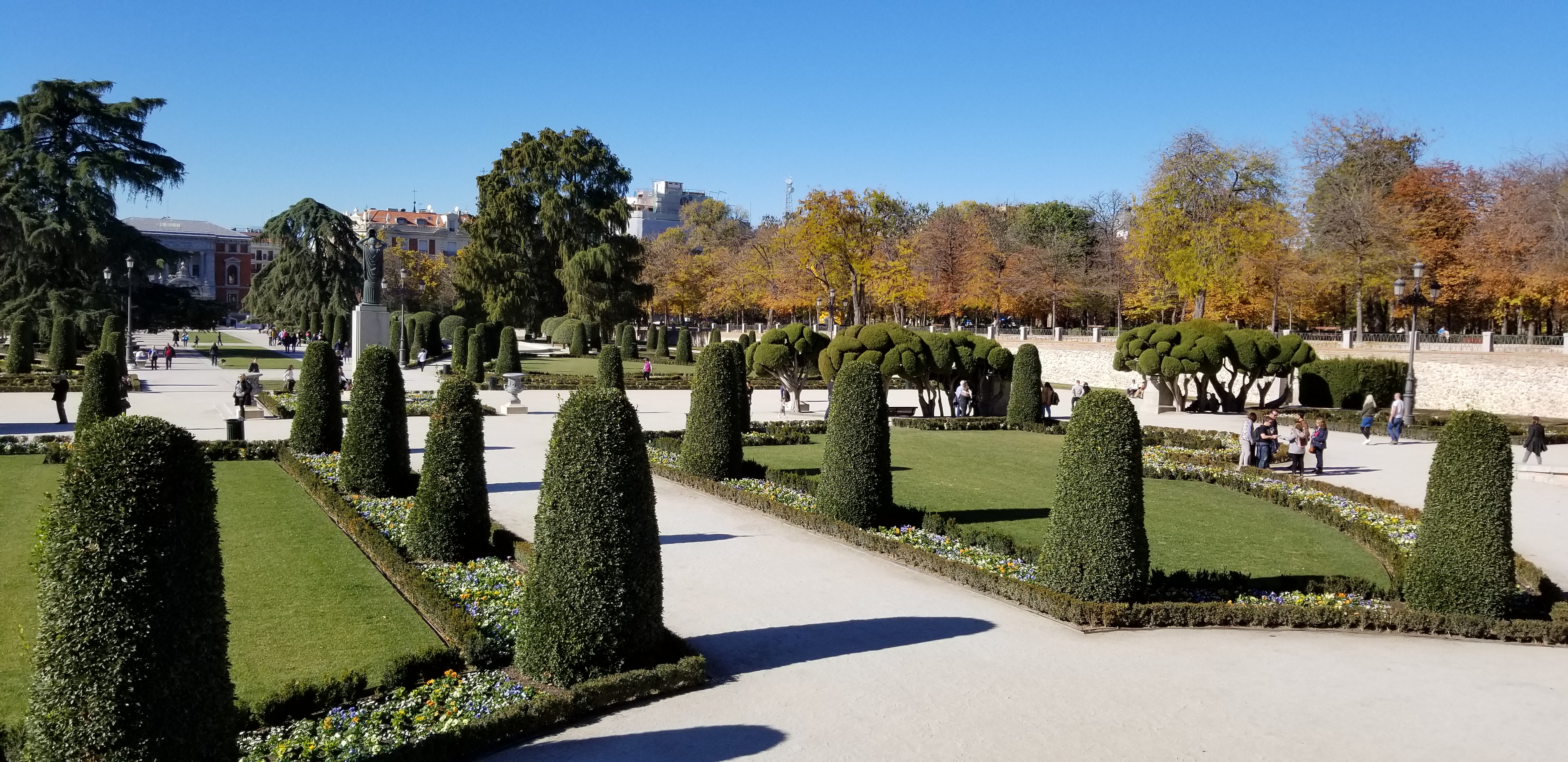 Day 3– Day trip to Toledo
Toledo is such a cool medieval city surrounded by water.
Day 4– Train to Sevilla from Madrid.
We were traveling with a toddler so I was not on any timed schedule… going where and when we could so I did not buy tickets in advance. When we showed up to the train station the next two departures were already sold out. If you do not mind waiting an hour, then just buy your tickets the day you are leaving if not then I suggest you pre buy them.
Day 5- Sevilla
Top places to visit Alcazar de Sevilla, Plaza de España, Cathedral de Sevilla. Sevilla is best viewed on foot and by bike. I would avoid the hop on and off busses here, but do rent a bike!  Our hotel in Seville was Petit Palace Santa Cruz.

Day 6- Day trip to Cordoba. Cordoba is less than one hour away via train. Once you arrive to the train terminal take a taxi to the main square where the famous mosque de Cordoba.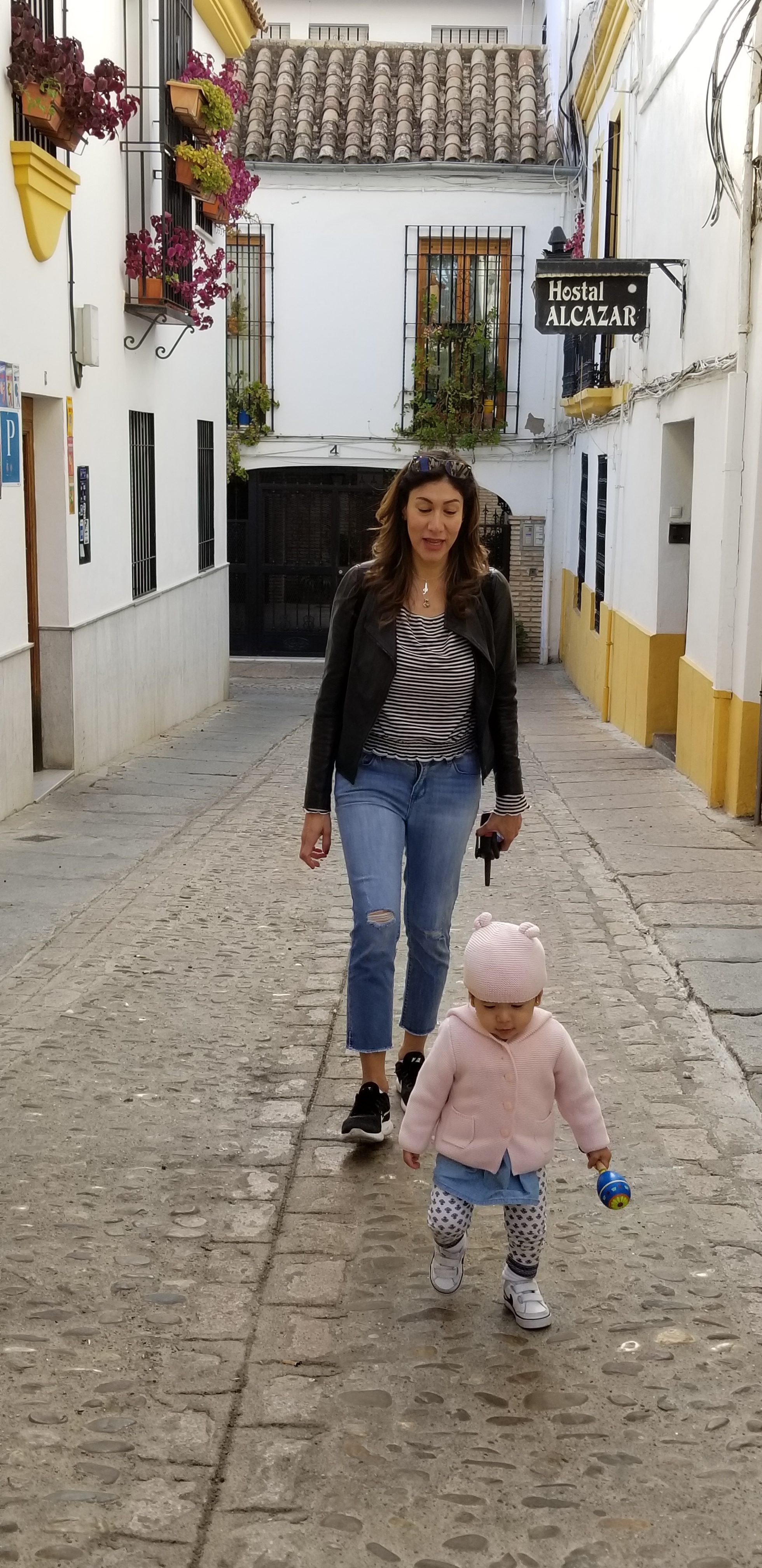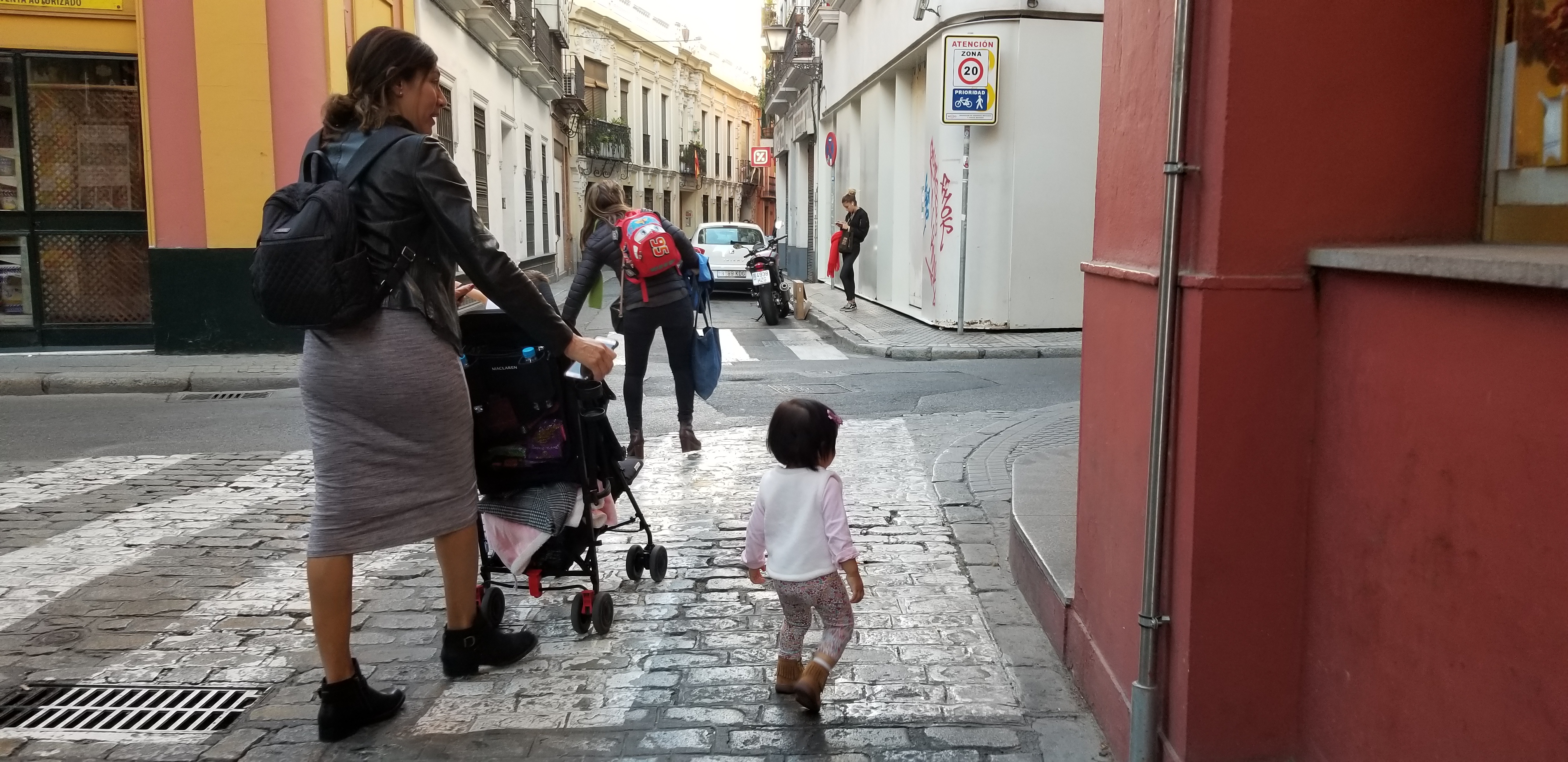 Later that evening we went to see a flamenco show at Casa De La Guitara.
Day 7- Bus to Granada
I researched a lot! On how to get to Granada from Sevilla and the best way we found was by bus. Prebuy your ticket so your seat is reserved and assigned.
Day 8– Granada
The Alhambra really requires a full day. Its gorgeous and they are super picky as far as the time you are allowed to visit the Nasrid Palace so book in advance and allow ample time to make it there on time. This is the direct link to purchase tickets
http://www.alhambra-patronato.es/index.php/Tarifas/196/0/

Day 9– Granada
Day 10– Flight to Barcelona
What felt like a hop and a skip away was our short flight to Barcelona. In Barcelona we stayed at the W Hotel right on the water! It is the hotel that looks like a giant sail! If you want to read more about the sights of Barcelona visit my last post from my first trip there here 3 Days in Barcelona
Day 11– Barcelona
Barcelona really feels like another country the culture there is very different than the restof Spain. No wonder so many wanted independance.  For Barcelona we did opt to do the city bus tours. I like doing this in big cities to get a good feek for the city and all there is to do. There are two companies that do these tours look at the stops each makes and select what best suits you.  Our first stop was La Sagrada Familia. Its my second time in Barcelona and to this awe dropping cathedral. Pre buy your ticket to go inside and view this magnificent work of art.
Day 12– Barcelona
We opted to head straight to Park Guëll. My daughter loved it here and so did we!

Day 13 – Barcelona
On this day we strolled through the famous Ramblas, toured the old Olympic park and did some shopping.. I mean this is Zara land!
Day 14– flight back to USA