The reason I let my kids get dirty, is the reason for their memorable and happy childhood. Every toddler should be exposed and have outdoor play as their daily routine. It is crucial in child development and it aids in helping a child explore their own imagination. This is why I let my kids get dirty. One of the most annoying things for me is hearing another parent yell at their kids while they are playing at the park "You're going to get dirty!" That is almost as bad as the time I heard a dog owner yell at their dog at the dog park to "stop playing" and I roll my eyes…
Have you ever heard of the saying "The dirtier the feet the happier the heart"? Well now you have! Everyone has their own parenting style. With Instagram being so popular it has give rise the children's fashion and moms being more concerned about the type of clothes their 2 year old wears than what they do. My parenting style is let them be kids!! Kids care about what they do, what you do with them and the attention you give them…not clothes. As far as outdoor play I absolutely love letting my toddler play outdoors go the park to run barefoot in the grass and the sand. To get grass stains on there clothes. To get so dirty they need a bath every single time we come back. We are fortunate to live in an area where its nice here weather wise about 350 days of the year so playing outside is our daily ritual. My kids easily spend 6 to 8 hours a day playing outdoors. My backyard currently looks more like a day care center with all the play structures and areas I have set up for them, but what if you are not as lucky to have beautiful weather or a backyard?
Here are some tips to incorporate it into your life.
If you don't live near a park or an area with nice weather here are some tips and ideas to experience the senses.
Plan a weekend nature walk at a nearby park or trail. Collect leaves or rocks or pine cones.
My kids LOVE going to the park or on "hikes" yes I put quotations on it because a hike with toddlers is just a longer walk in an area other than the sidewalks of your neighborhood. My daughter gets super excited when we go "hiking". I have taught her to look at her surroundings and she will now spot snails, pine cones, squirrels, pretty flowers, etc.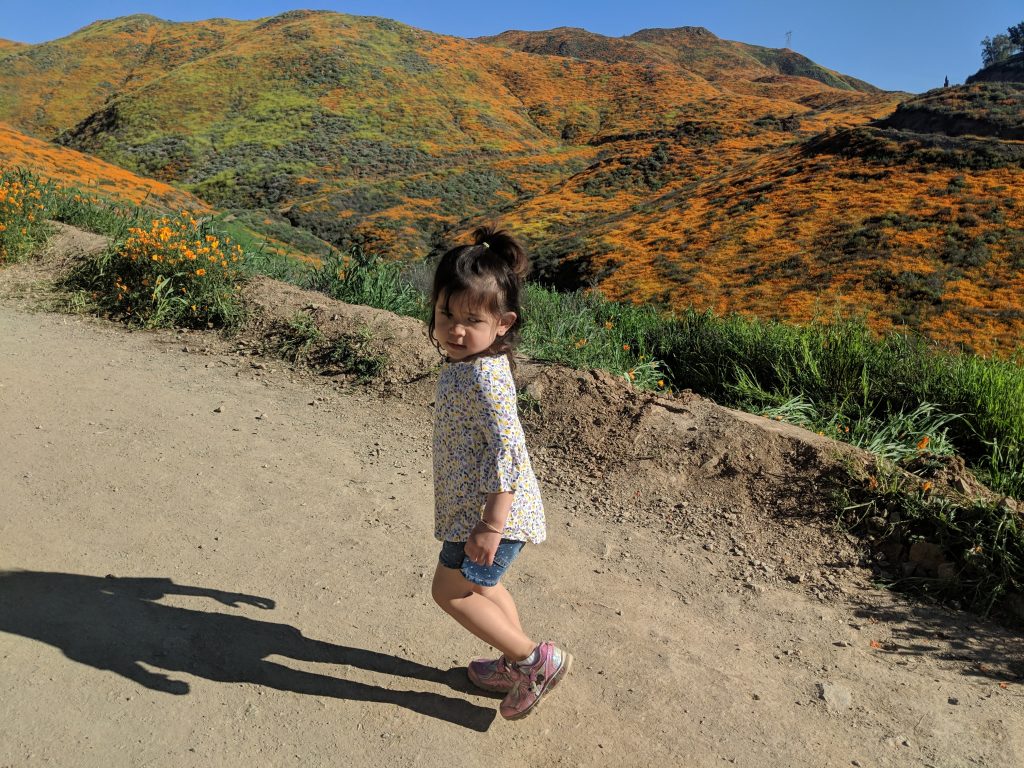 Get Yourself a Water/Sand Table
Water tables are fantastic! They do not cost much and take up little space. You can use it with water or with sand. If you are tight on money, buy one used or make your own version using an old plastic under the bed container. You can set one up indoors, on a porch, patio or the garage!
Bring the outdoors in!
No matter where you live, leaves are everywhere! Collect some and bring them in. Have your toddlers trace them, crunch them, touch and play with them.
Embrace All The Seasons!
Lucky you if you have seasons! I live by the beach we don't get snow here… I have to travel up an hour for it and we don't have a ton of trees for the fall foliage, but whenever there is a slight difference in our always 75 degree and sunny weather here…. I take the kids out and we play! Yup jump in mini puddles of water, crunch leaves at the park, check out the clouds in the air.
Most importantly enjoy the outdoors regardless of the weather. Other than extreme temperatures, there really is no excuses why kids should not be allowed and encouraged to play outdoors. Embrace the cold, embrace the wind, the rain, the humidity… Just have fun and go outdoors.