All I can say is I wish someone had written a post like this to share with me the low down on kitchen appliances. Selecting kitchen appliances almost became a full time job for me. It proved to be one of the single most difficult things during the remodel of our home. Choosing the right kitchen appliances is very important since it is an item in your home that you need to invest a great deal of money in and are not meant to be changed often. You spend a lot and retrofit your kitchen to accomodate your appliances.
When I say I researched appliances that is an understatement. I RESEARCHED them!! Before selecting appliances I knew little to nothing about appliances, after all I had never owned a home and my apartment in NYC had it's own little version of appliances that looked more like they belong in Barbie's mansion. When it came to choosing the kicthen appliances I kept 3 things in mind:
1. Affordablity
2. Usefulness & reviews
3. Design & features.
…lastly we LOVE to cook and we knew that the kitchen was going to be our splurge item.
One thing I wanted to avoid was having like 6 different brands of appliances, but I also wasn't a stickler and needed to keep everything one brand. If you talk to any designer they will tell you to stick with one maker, but as a cook I was more interested in getting appliances that work the best and had the features we wanted.
One website I found very useful was http://www.reviewed.com/ They review all type of low to mid and a few high end appliances.
In the world of appliances there are 3 tiers of price points
Low- Budget Friendly
High End
Luxury
When it came down to selecting my appliances I narrowed it down to the two following groups. I cared most about was being able to have the best product for the job. I didn't care to much about staying in one brand.
Based on reviews and price this is what I would recommend should you be remodeling your kitchen and are budget conscious.
Cooktop: Thermador
Gas Grill/Oven: Samsung Chef Collection NX58H9950WS
Refridgerator: LG and Samsung make the best! Most innovative, stylish and priced well.
Ovens: Bosch
Dishwasher: Bosch or Electrolux
If you can splurge a little more then this is what I recommend:
Gas Rangetop: Miele or Wolf
Wall Ovens: Miele… wireless roast probes tell you exactly when your turkey is perfectly cooked! They also have some of the best steam ovens in the market.
Refrigerator: Subzero
Dishwasher: Miele
What I ended up deciding on my own kitchen appliance list:
Gas Rangetop: Miele KMR 1136 36″ Rangetop w/ GD
When I saw the new Miele gas rangetop that just launched in 2015 I HAD to have it! I will review it later after I have used it!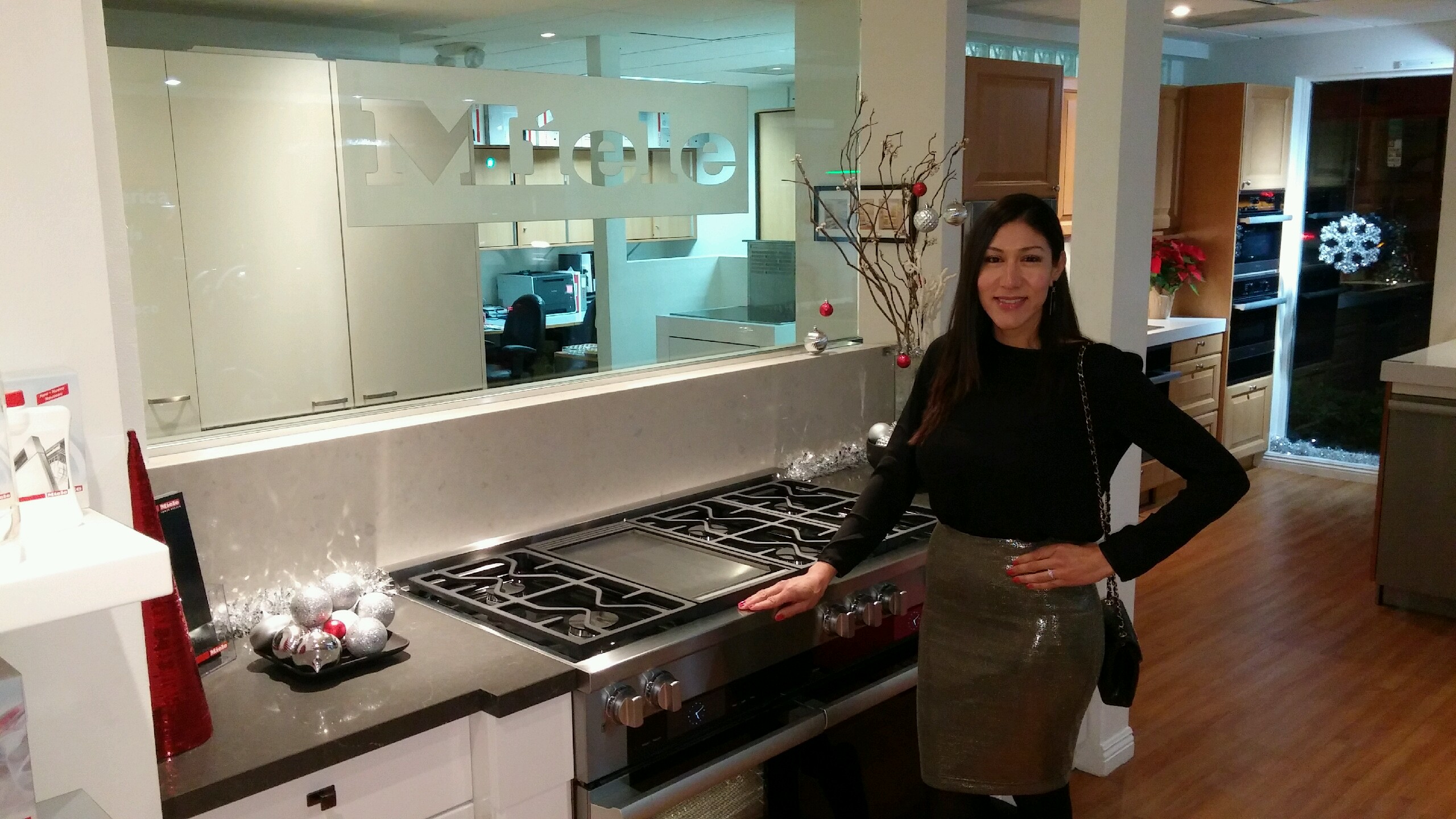 Wall Ovens: Miele 30″ H 6880 BP PureLine M Touch Convection Oven… wireless roast probes tell you exactly when your turkey is perfectly cooked! They also have some of the best steam ovens in the market which I got too. I selected the 24″ DG 6600 PureLine SensorTronic Steam Oven
Refrigerator: Samsung French Door RF30HBEDBSR/AA
Dishwasher:Electrolux EI24ID50QS