If there is one place other than my kitchen where I needed to have plenty of space and all the perks was my master bathroom. I have always loved staying at nice boutique hotels for the comfy beds and the awesome bathrooms. Soaker tubs, perfect lighting, large shower heads and more! When I recently underwent a major home renovation the master bathroom was an area of focus for us to create our own 5 star hotel bathroom retreat.
First – Decide on your lifestyle needs. Are you someone who likes to take baths? Only showers? Shower with your husband or wife? Need a make-up and hair area? Low maintenance? For my husband and I having both a shower and a bath was important. We both like to take baths and a shower alone or jointly to conserve water … wink wink… were important to us. Another thing that I always wanted is the idea of a "getting ready space" . The idea of showering and stepping out to my closet to select my clothes and get dressed without having to walk across my bedroom  dripping water all over my wood floors to get to my closet seemed logical to me. Good ventilation and a separate toilet room are necessary for this layout.
Next, Select the overall look and feel for your bath. Some people love a very traditional look, others a zen spa like look… for me I wanted something classic with a modern glamorous twist. I chose to stick to porcelain tile for the marble look because dealing with yellowing marble in the years to come was not what I was looking forward to. I selected Porcelanosa marmol carrara blanco because their tile is a large format which means few grout lines. Eternity white mini strip a beautiful accent strip that I would use as my niche, backsplash and tub surround. Lastly for my shower floor I used a natural stone to make it feel more spa like.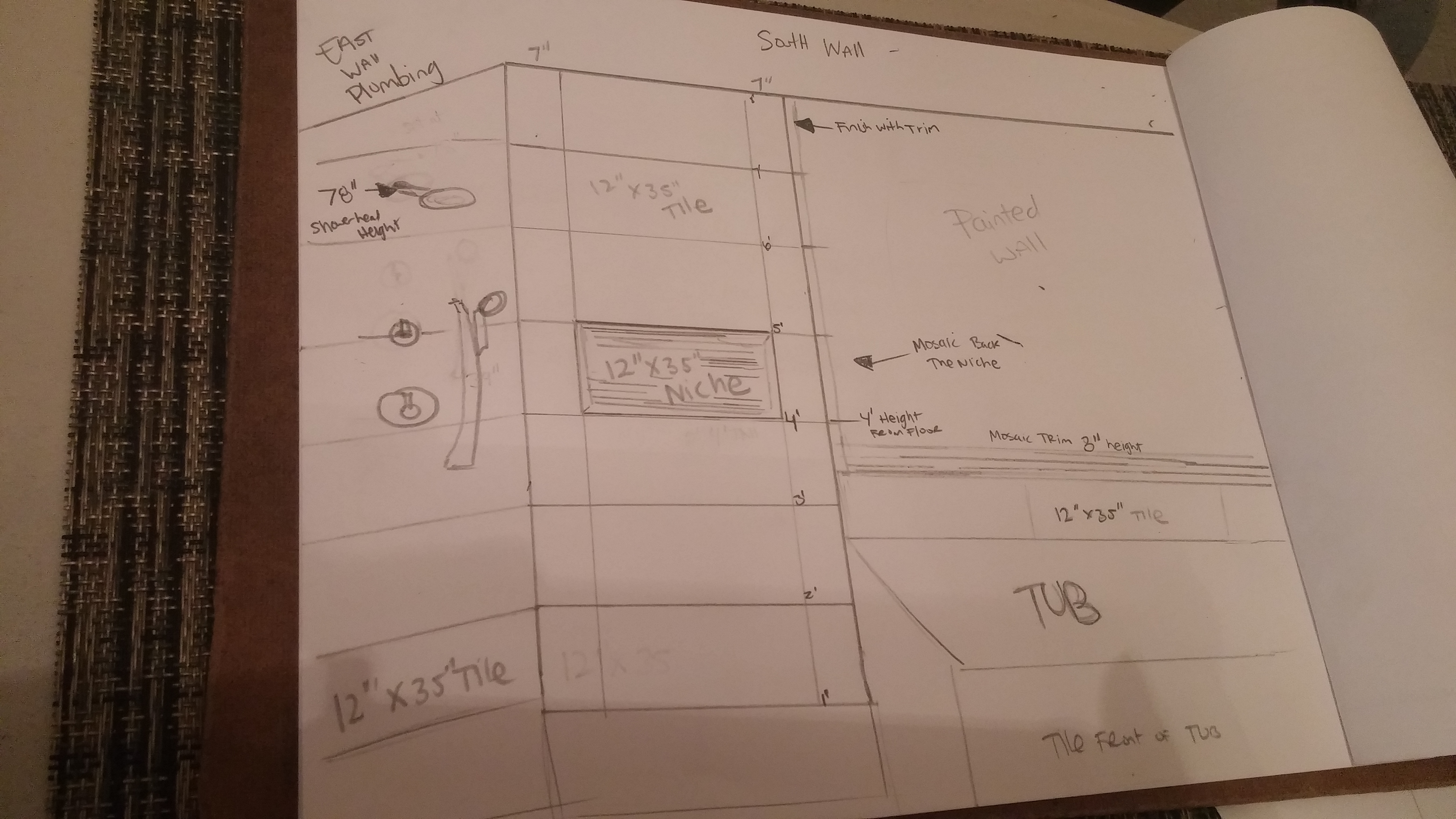 During….
The After!!